Washington Park

High School




Class Of 1965
Welcome to the Park High Class Of 1965 website, created to promote our 50th Reunion and help us re-connect with classmates from the Class of 1965. Reunion dates were

AUGUST 7th, 8th and 9th
***************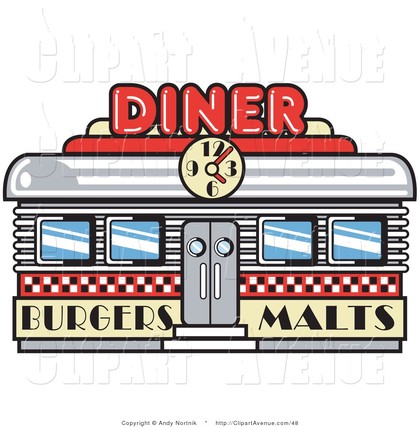 NEXT PANTHER BRUNCH WEDNESDAY, OCTOBER 14th
10:30 at THE DYNASTY
email Skip at cindyskip2@gmail.com or 262-633-7019
by Tuesday October 13th no later than noon
*************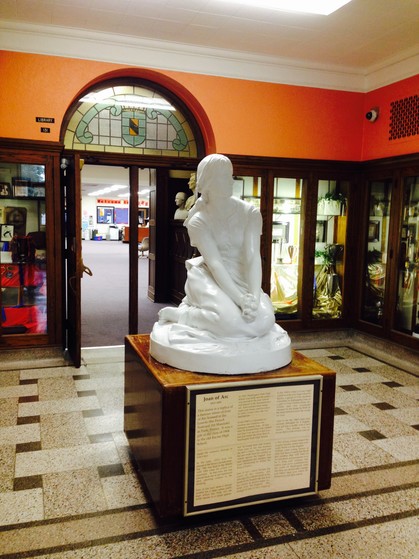 Everyone is still greeted by Joan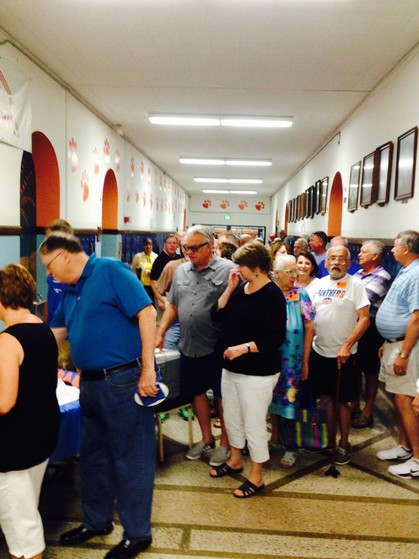 Sunday morning Park Tour Remember some of these good lookin' classmates?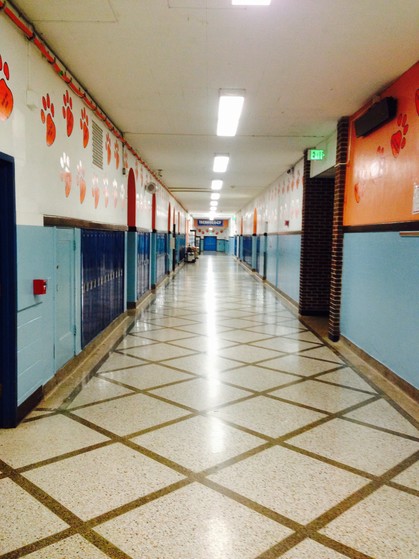 Bring back some great memories? Who was your locker buddy? Mine was Lynda Zamagni!
Thanks Dennis Treu for these great pics!
PARK-HORLICK FOOTBALL RIVALRY
Did you know that the Park-Horlick football rivalry goes way back to 1928, when the first game ended in a 0-0 tie. It is the second oldest high school rivalry in the state, second only to Green Bay East vs Green Bay West which dates back to 1904. Since the inception, Park leads the series 52-31-6. In 1943 and in 2008 the schools played each other twice. In 1963, when we were sophomores, Park was victorious 23-20. In 1964, as Juniors, Park and Horlick ended the game with a 20-20 tie. As Seniors, Park triumphed with a resounding 25-0 win. This year the game is the last of the season on Friday, October 16th. Doesn't look so good. Park is 0-4 and Horlick is 3-2. Good luck Panthers!
***************
Doo-Wop Daddies on Sweetest Day, Saturday, October 17th
Parkway Chateau (I-94 & Hwy. 50)

1420-63rd Street, Kenosha, WI.

Reserve tickets at the location, or online at

www.hap2it.com

$43.43 per person

*********
The FINAL REUNION WRAP-UP, following the Wednesday, September 2nd Committee meeting
Wednesday, September 2nd, 21 members of our planning committee met once
again at The Summit restaurant for a final wrap-up. So did we make seven scholarships? Yes! Did we make eight scholarships? Yes! Did we make nine
scholarships? Yes, but in fact we will award TEN SCHOLARSHIPS of
$1965 each. We, the committee, thanks everyone who
contributed in any way to this monumental achievement. So here is the breakdown
$4225--Rounding up our registration fees
$4570--Auction--includes $1965 football bids by Ken Bengtson
$670--50/50
$5590 scholarship donations during and post reunion including $1965 each
from Dick Hobbs and Peter Kirkegaard
$3900 from the 50th($900+) and 40th ($2900) reunions
With so many classmates suggesting a 70th birthday party, we will meet next spring/summer to see if we can make that happen. More details then, but we are hoping to coordinate with that great band, The Doo-Wop Daddies!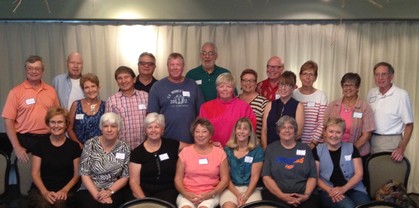 ************
The Best 50th Reunion Ever is in the rear-view mirror. It was fun; it was spectacular; it was fabulous. The photo CD's for those attending Saturday evening festivities at Roma were mailed before Labor Day weekend. If you have not received it yet, please let Bill or Kathy know.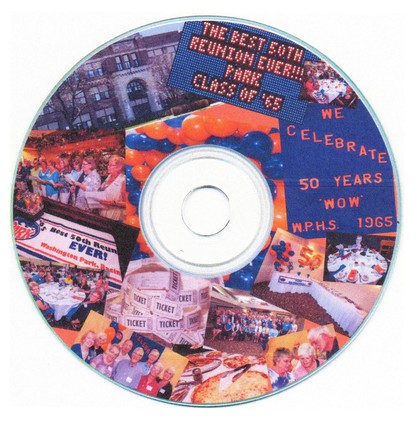 Some of our former teachers who joined us at Infusino's on Friday night. Catch this photo in the JT September 25th.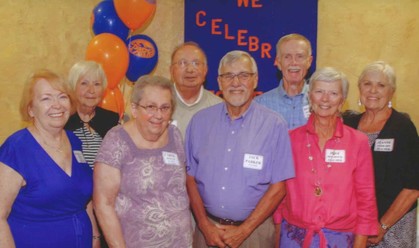 Bottom Row: Ruth Ann Baumann, Carol Hatch, Jack Parker, Jane Holroyd
Top Row: Paula Von Scheidt, Ron Gardina, Robert Holroyd, Jeanne Ferraro
Thank you to these great teachers for coming to the Friday pizza party.
**********************
World Class (of '65) Reunion Weekend
You can now find all of Jim's stories on the left link--Jim Jenkins' Stories. Jim has promised more down the road. So stay tuned.