Memorabilia & Beacon
THE BEACON
We wll be posting some articles from the 6 issues of The Beacon that were sent to us from Hope Hansen. Note that the first two issues are from our Junior year in September of 1963. An article denotes that our class numbered 736! And part of the solution to the overcrowding was to ship some of the Juniors over to the Pool Building. That same group spent Sophomore mornings at Starbuck Jr High.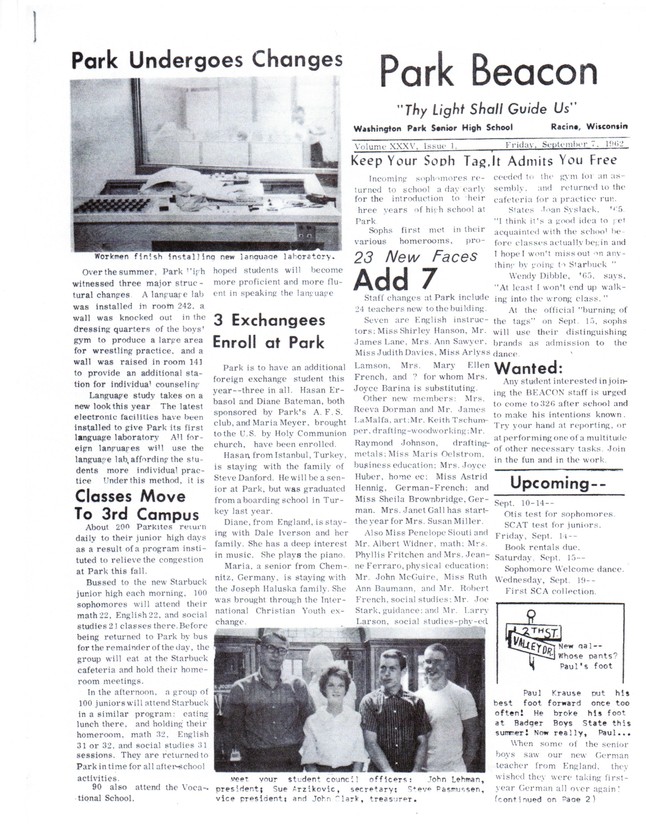 From our Junior year, look at the article on the enrollment of the junior class--736 strong!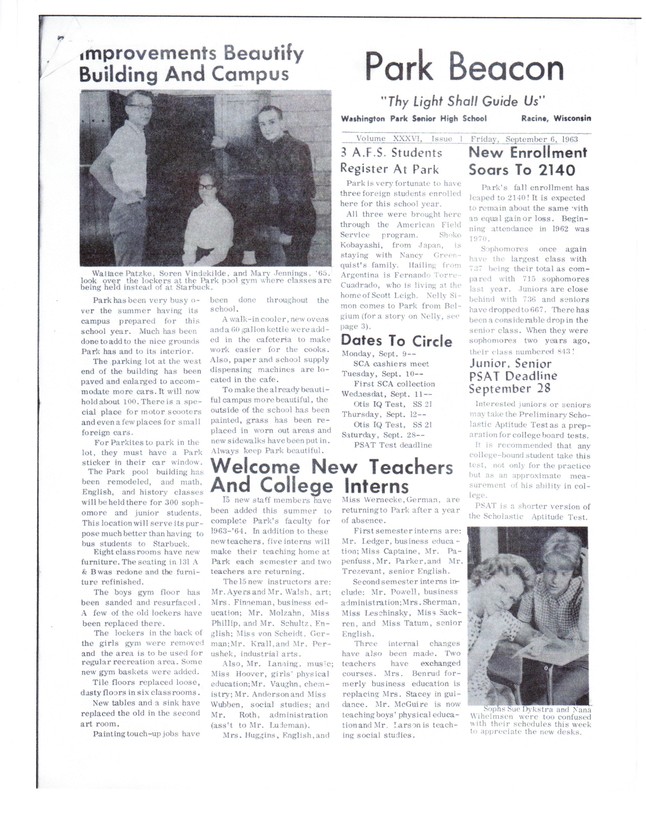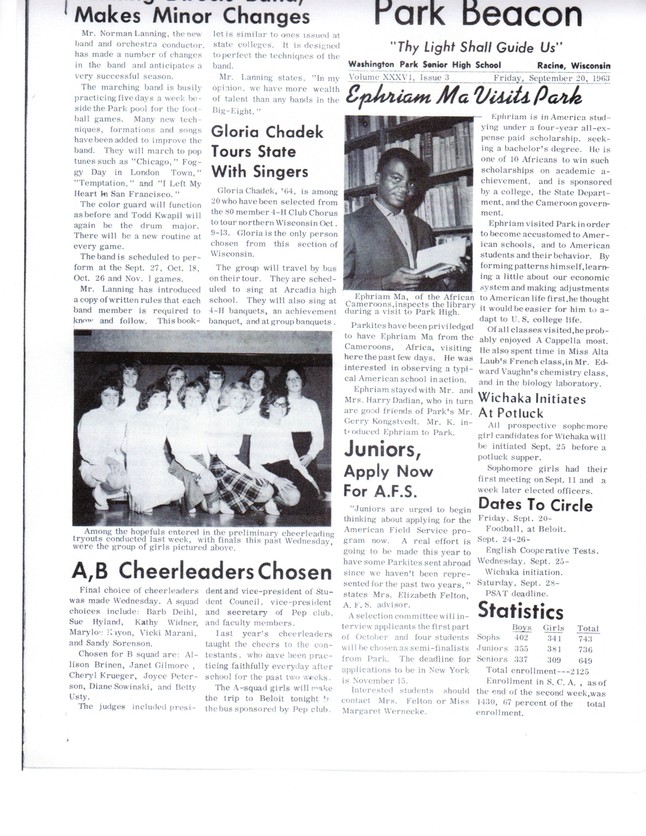 The above Beacon dated September 20, 1963 featured a story about our new Band and Orchestra director, Mr. Norman Lanning who replaced Mr. Roland Olsen after he was killed in an auto accident.
And then we are Seniors.
This fall issue dated October 9, 1963, dealt with the new Football Festival, Homecoming and the parade, and the three National Merit Scholarship commandation winners and the three National Merit Scholarship Semi-finalists.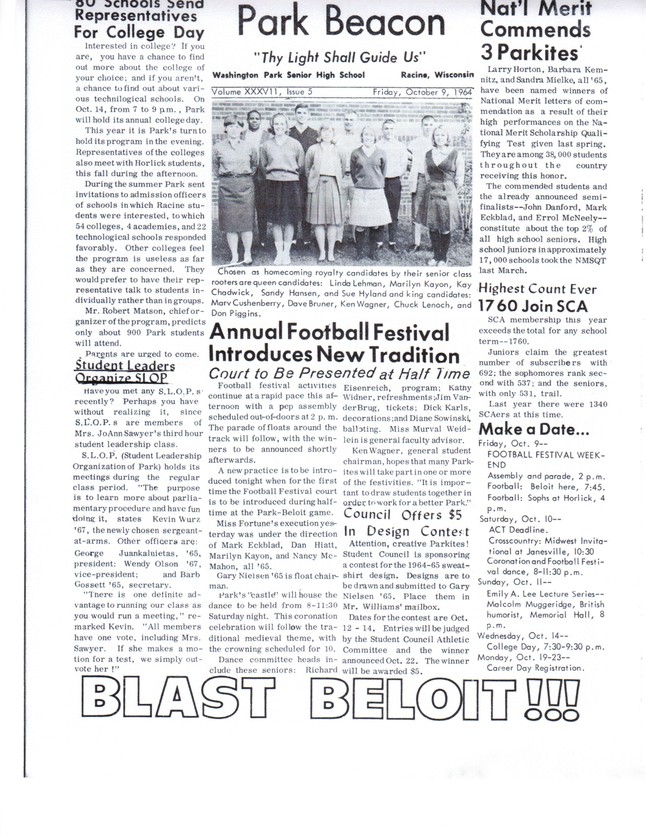 Graduation The last Beacon Issue June 4, 1965
Information about Prom--Ascot Gavotte, the senior banquet and skit, and finally graduation.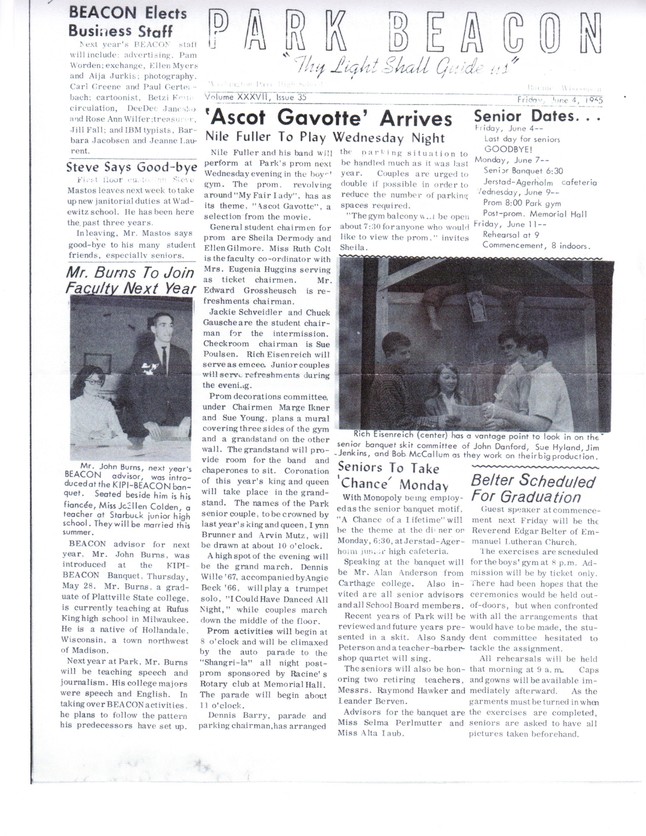 Finally a little sports page news. I think Jim Jenkins might have been the Sports Editor. Mentioned are classmates who received awards in Spring sports.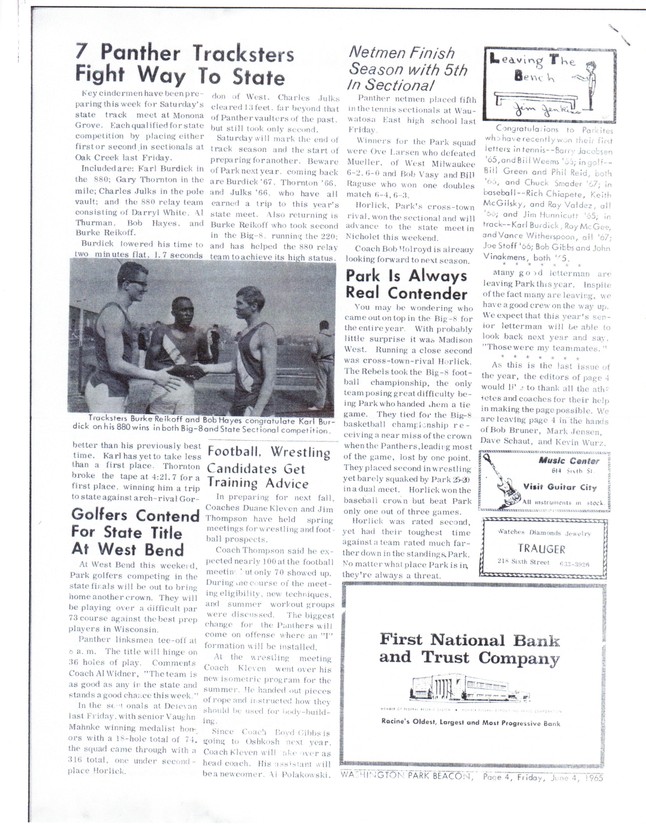 *********************************************************
MORE MEMORABILIA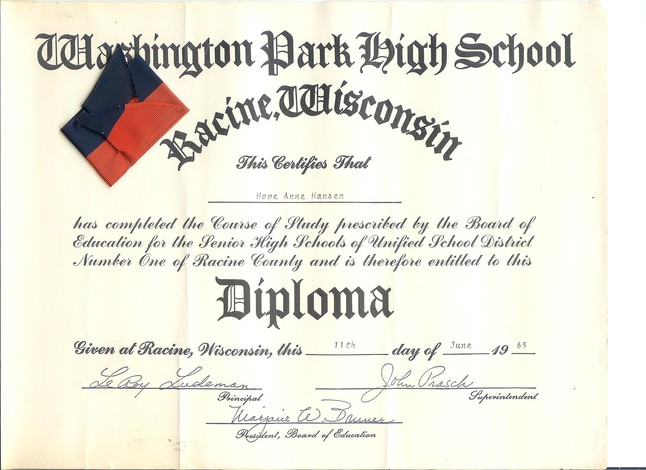 HOPE HANSEN'S DIPLOMA complete with the orange and blue ribbon.
*****************************************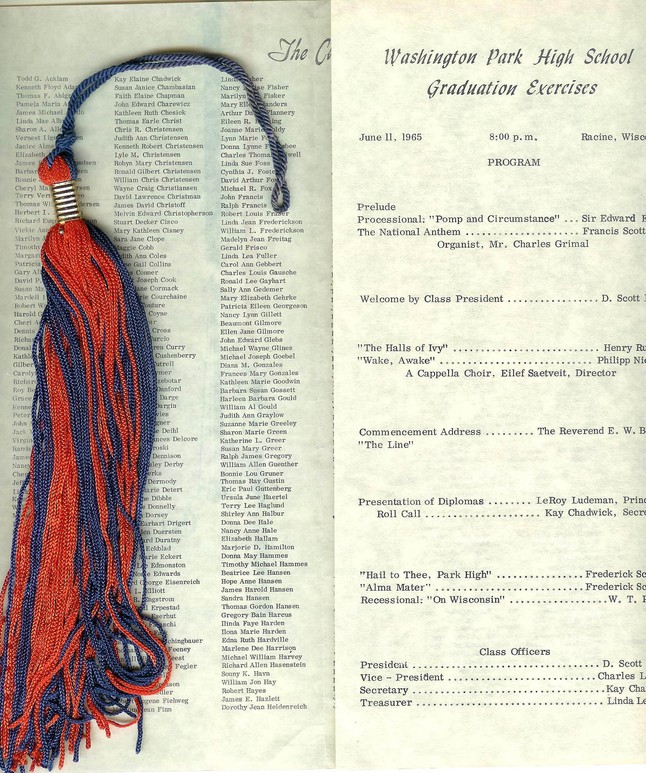 ********************************************
PROGRAM FROM THE SENIOR GIRLS FORMAL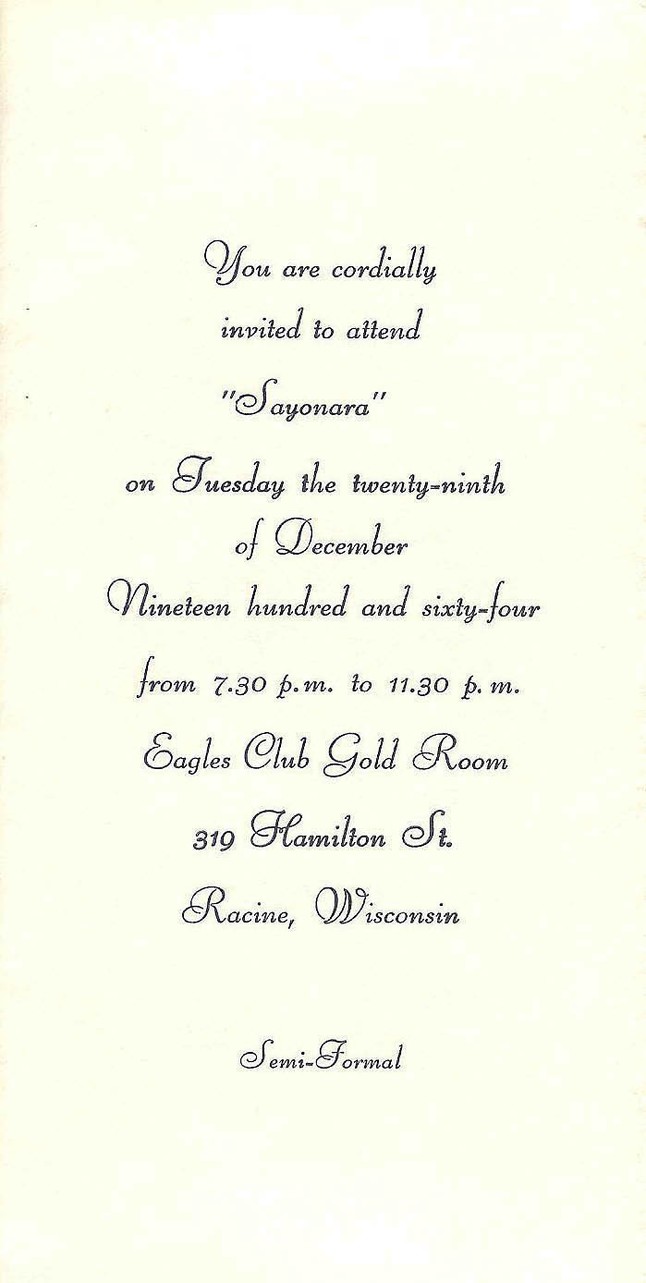 *************************************
INSIDE THE PROGRAM ARE THE ATTENDEES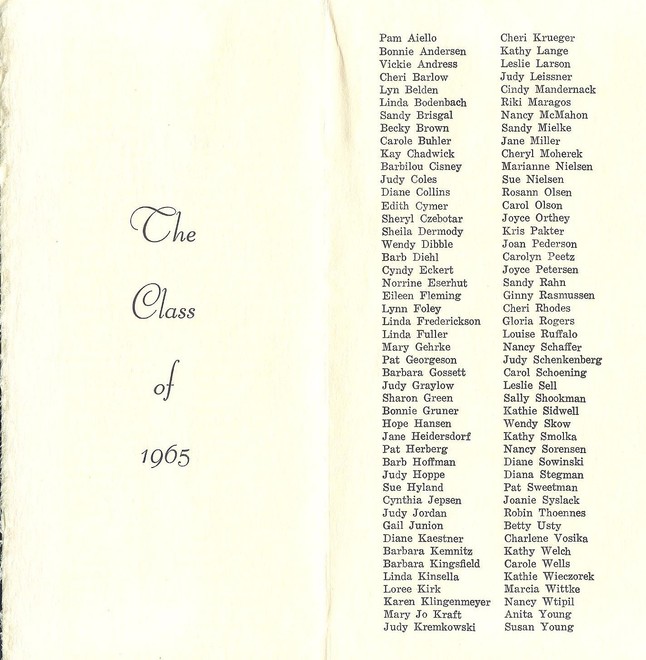 BELOW--Senior special events