In Memory
John Weibel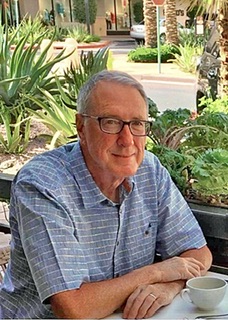 FOUNTAIN HILLS, AZ - John Weibel passed away in Fountain Hills, AZ on Friday, March 24, 2023.
He was born in Racine, WI on February 14, 1947 to John and Mary (Duffy) Weibel. He was a graduate of Washington Park High School (class of 1965). After graduation, John enlisted in the United States Air Force, serving 4 years, including time in Vietnam and an honorable discharge in 1969. In 1973, he graduated from the University of Wisconsin - Parkside with a degree in Communications, and in November of that year was united in marriage to Jo Ann Shoaf. John worked for Massey Ferguson in Racine for 18 years, and then served as the Racine County Veterans Service Officer for 14 years. After retiring, he and Jo Ann moved to Fountain Hills, AZ in 2010 where they enjoyed the sunshine, scenery, and active life of retirement in Arizona.
John leaves behind his son, Kurt, daughter-in-law, Jamie, and grandchildren: Luke, Naomi, and Phoebe, all of Oro Valley, AZ. He also leaves behind nephew, Dan Marfield of Bloomington, MN. He was preceded in death by his parents, his wife Jo Ann, his sister, Katherine Marfield, and nephew, Benjamin Marfield.
Throughout the trials he faced in his last year, John maintained his calm, thoughtful presence and sense of humor. John had many friends, and he truly appreciated those who called, visited, and went out of their way to show their friendship as his health declined. Their kindness and care will not be forgotten.
There is no service planned at this time. Those wishing to honor his memory should consider a contribution to Disabled American Veterans (DAV) or to the Arizona Humane Society.