In Memory
Paul Schmidt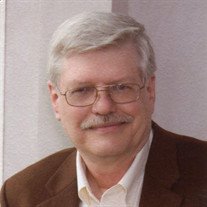 Paul Robert Schmidt of Waukesha, formerly of Racine passed away at home on April 1, 2019 at the age of 72 after a brave battle with cancer. Paul was born on February 25, 1947 in Racine, the son of Jean (née Molbeck) and Wilmar Schmidt. He was a 1965 graduate of Racine Park High School and attended Gateway Technical and UW Parkside. Paul was united in marriage to Leslie Larson in 1971 until her death in 2004.

Paul served in the US Coast Guard Reserves from 1967 until 1973. He worked for the Kohl's Grocery Store chain from 1970 until 1984, as an EMT/firefighter in Mt. Pleasant from 1984 until 1989. In 1989 at age 42, Paul decided to follow in his grandfather Wilmar Schmidt's footsteps and go into law enforcement. He joined the Racine County Sheriff's Department and retired as a sergeant in 2014. He was extremely proud that his two oldest sons, Aaron and Bryan also chose law enforcement and currently are both Racine County Sheriff Deputies.

Paul had a passion for reading and a thirst for knowledge. He especially enjoyed history, sports, gaming and politics. In the 3 1/2 years he courageously fought cancer, he watched lots of movies and enjoyed virtual sports and games. He enjoyed the success of the Brewers, Bucks, Packers as a shareholder and Marquette. Paul had the ability to retain what he learned and could talk about endless topics. He was a wealth of information.

Paul was a kind and gentle man. He loved his children and his two-year-old grandson Lukas. He loved time spent with Cathy and her family, his brothers and their families as well as friends. His loyal companion as his cancer progressed was Cody, a dog Paul found and Cathy and Paul rescued from Alabama five years ago. Cody was a beloved family member who brought smiles in the most difficult times. Paul and Cody spent his final days in the sunroom overlooking the ponds that Paul so enjoyed, watching the geese, ducks, birds and other wildlife return as spring arrived.

Paul will be missed by his sons Aaron (Sarah) and step-granddaughter Natalie Petrick with whom he shared a birthday, Bryan (Amanda) and his darling grandson Lukas, Kevin, and sister-in-law Coralie Larson all of Racine. His life partner of 10 years, Cathy Bellovary and her children and grandchildren, Tony (Hollie)Bellovary, Amanda and Sawyer of Green Bay, Nick (Angela), Ava, Eliza, and Isla of Waukesha. His brothers Bruce (Pat) of Oak Creek, Marc (Leslie) of Jefferson, Steve (Jen) of Barneveld and Wil (Marri) of Ft. Denaud, FL, many nieces and nephews, other family and friends.

He was pre-deceased by his parents, wife Leslie, and brother John.

The family gives heartfelt thanks to UW/ProHealth Cancer Center and all the staff with special thanks to Dr. Saadati, nurses Mel and Kay, volunteer Terri, all the infusion staff, Dr. Klapper and the radiation oncology staff, PT Kathy and staff, and dietician Lindsay. They all became like family to Cathy and Paul during the frequent visits and made the journey more tolerable. Thank you to family and friends for the never-ending support. And finally, sincere thanks to the ProHealth Care Hospice team who were there to gently guide us during Paul's final weeks. Paul fought a hard battle and never complained. He was truly an inspiration to us all.

Visitation for Paul will be held on Saturday, April 13, 2019 from 11:00 am until the time of the service at 1:00 pm at Randle-Dable-Brisk Funeral Home, 1110 South Grand Avenue, Waukesha.

In lieu of flowers, memorials are appreciated in Paul's name to the UW Cancer Center at ProHealth, c/o the ProHealth Foundation, 725 American Avenue, Waukesha, WI 53188.