In Memory
F John Paap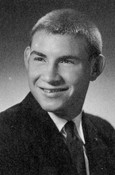 Francis "Pappy" Paap of Lake Wales passed away Thursday, September 24, 2009 at his residence.
He was born December 6, 1946 in Racine, WI to the late John Morgan & Lucienne (Boniface) Paap; he came here 15 years ago. He was a security guard for the U.S. Security Services, of the Episcopalian faith and a veteran of Viet Nam, serving in the U.S. Navy. He enjoyed star gazing.
Survivors include his wife, Nedra Paap; daughter, Nicole Paap of Wisconsin; son, Andrew Paap of Wisconsin; brother, Roger Paap of Wisconsin; and ten grandchildren.
No public services are scheduled at this time. After cremation, inurnment will be held at the Sarasota VA National Cemetery.